Emergency Water Heater
Some of the common problems involving water heaters include overheating, loose bolts, anode rod corrosion, a blown fuse, and water heater leaking. These defects may result in malfunctions such as no/not enough hot water or water that is too hot. When the anode rod is corroded, hot water may come out rusty, smelly or appear as if dirty. Unattended corrosion cases may develop to a leaking tank. Contact Water Heater Nottingham so that a diligent plumber arrives and replaces the water heater in good time.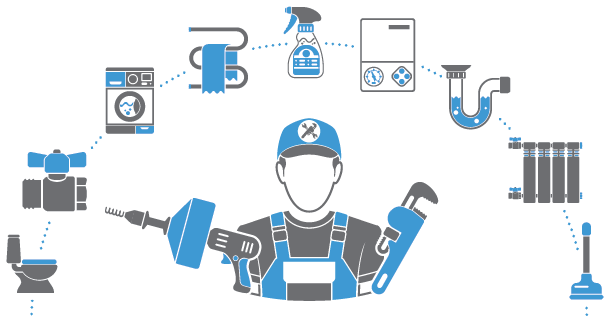 Repairing and Installing Water Heater
In order to get your water heater up and running again after you detect some water heater leaking or even complete failure of your hot water heater system, call us. We cooperate with the best plumbers in the area and they will get to your home within no time and give you hot water heater repair. We provide water heater installation services to clients in case a water heater replacement is the best possible solution. For instance, when the main problem is from the water tank, the plumbers always suggest replacing the equipment. The plumbers are highly qualified and well equipped to troubleshoot any water heater problems and give the highest recommendations on the issue.
We offer Emergency Plumber services and give the most cost-effective plumbing solutions. If you are searching for a plumber near you in Nottingham, you can count on us. We collaborate with dependable experts, who are available 24 hours/7 days. So, you just need to give us a call any time of any day for local plumbing services. We are quick to respond, and we can get the plumber to your premises in the shortest time possible. With our competitive prices, we value your money and offer fast durable fixes that do not require regular maintenance that may be a bit costly.